Khazanah Network
Spreading Muslim Tolerance and Unity through Digital
Khazanah Network, a joint venture between United Creative and Republika, has become one of the leading Muslim digital community incubators in Indonesia with a focus on micro-communities. It has an audience of more than 4.5 million followers across various social media platforms.
Producing short films, documentaries, podcasts, interviews, and educational series about the beauty of Islam, have gained many traction from social media channels as well as OTT platforms.

For more information, visit : https://www.instagram.com/khazanahnetwork
Part of Republika, Indonesia's First National Muslim Newspaper
Within Khazanah's ecosystem is Republika and also Umma Apps - a social app geared towards Indonesian Muslims which has been widely downloaded by 10 million unique users. The ecosystem allows Khazanah to distribute content and widen its community to a larger audience.

---
---
Brand Name : Smartfren x Jofisah
Smartfren is an Indonesian telecommunication service provider which aims to raise awareness of its "Unlimited" product during the Ramadhan festive season. With the campaign #NgabuburitExtraFaedah, smartfren partnered with one of our Muslim community, Jofisah, for an IG live session with renowned Muslim influencer Teuku Wisnu and a Bali United football player. 

Brand Name : Solehah Story x Hanamasa
Hanamasa is a Japanese restaurant that serves Halal food. SholehahStory gives impressions to followers about Aisyah's Story who invites Sahabat Sholehah to try to eat in Hanamasa.
Brand Name : Nex Parabola x Jofisah
Nex Parabola is a subscription satellite television service provider. Penetrating into the Muslim community, our IP Sholehah Story and Jofisah.id designed a campaign that boosted Nex Parabola's muslim content to our large community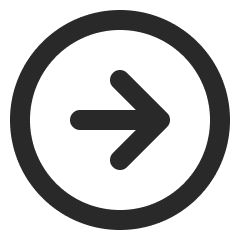 LET'S CREATE CREATIVE PROJECT