Rahasia Gadis
The Largest Women Community in Indonesia
Founded in 2015, Rahasia Gadis is a community platform that empowers young girls to have empathy, practice self-love, and also to celebrate diversity in Indonesia. With a total of 5.4 million followers across all platforms, Rahasia Gadis group is divided into three content pillars: mental health, beauty, and community support system (Agen Rahasia). In 2020, Rahasia Gadis launched a campaign entitled #KamuTidakSendiri to raise awareness about loneliness during the pandemic. In line with the campaign, Rahasia Gadis revamped its new website and re-introduced the "Confession Room." On average, more than 500 young women confess using the Confession Room feature, and their stories are shared again on the website anonymously.
For more information, visit : https://www.rahasiagadis.com/
Introducing Agen Rahasia Members, Rahasia Gadis leaders located across Indonesia
What differs Rahasia Gadis from other women platforms is the community. Since 2020, Rahasia Gadis introduced Agen Rahasia: active members of Rahasia Gadis grouped by their interests ranging from Women's health to content creating, and also by location. The application-based membership program fosters young girls to be agents of Rahasia Gadis' values, while educating them about the importance of mental health, beauty inside out, and soft skills, through weekly and quarterly activations.

---
---
Brand Name : Dear me Beauty x Rahasia Gadis
Dear Me Beauty is a people-powered brand that believes in everyday Indonesia women, who are passionate in continually bringing a better version of beauty and making it accessible for everyone.  By collaborating with Rahasia Gadis, Dear Me Beauty aimed to increase the brand's awareness and ecommerce traffic for its new eye palette in collaboration with Yupi. Additionally, the collaboration aspired to encourage the people to express their unique beauty and channel their inner creativity with the eyeshadow palette, featuring 25 colorful shades in 4 different finishes, designed with cool and warm colors to compliment their look from A.M. to P.M.

Brand Name : Smartfren x Rahasia Gadis
In November 2020, Rahasia Gadis and smartfren (supported by Benihbaik.com and YCAB Foundation) launched the 1 Million Quota for 1 Million Girls or "1 Juta Kuota untuk 1 Juta Gadis" campaign. In this movement, we invited girls who are having difficulty studying online at home to get free quota from Smartfren. At the same time, we also raised funds from the community that are more privileged to donate more quota to girls who need.

Brand Name : Scarlett Whitening x Rahasia Gadis
Scarlett Whitening by Felycia Angelista is one of the biggest beauty brands in Indonesia boasting a variety of products from bodycare to face care. Together with Rahasia Gadis,
Scarlett wanted to raise brand awareness and also educate girls on how to take care of our skin from body to our face.
Scarlett Whitening x Rahasia Gadis
---
Scarlett Whitening x Rahasia Gadis
---
Scarlett Whitening x Rahasia Gadis
Brand Name : Storial x Rahasia Gadis
Storial is an app for reading short stories online. With KPI to increase new users in their app, Rahasia Gadis activates a micro community (whatsapp group book club) to increase traffic to the application. Rahasia Gadis with Storial.co also launched a writing competition which was participated by hundreds of girls from the Rahasia Gadis community

Brand Name : Chitato x Rahasia Gadis
Chitato is a leading snack brand produced by Indofood CBP, a subsidiary of Indofood Indonesia. As they already have high awareness within a young audience demography, they want to deepen engagement with the foodies community through fun TikTok and IG video series of content.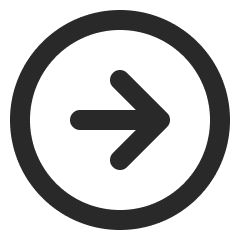 LET'S CREATE CREATIVE PROJECT