Kvibes
Fastest-Growing Indonesia-based Asian Entertainment Media & Community
KVIBES was founded in 2011 which initially, focused on the Korean Entertainment Industry and has now become Asean's Fastets-Growing Korean Entertainment Media and Community. Not only the Korean Industry, now KVIBES is expanding to Animation Industry, China, Thai and Indonesia Entertainment. KVIBES has a vision to continue advancing Digital Entertainment, Music, and Communities that have a positive impact on Indonesia.

For more information, visit : https://www.instagram.com/officialkvibes
With more than 11 million fans, KVIBES holds the largest KPOP fanbase in Indonesia
Every month, KVIBES community members run projects ranging from Idol birthday celebration, Music Video debut, idol anniversaries and many more. In 2021, KVIBES also collaborated with 88 Rising and Jackson Wang to debut his new single and also became the exclusive community partner to promote Indonesian artist Afgan's single with Jackson Wang to top trending Worldwide and in Indonesia for Twitter and Youtube.

---
---
Brand Name : iStyle x Kvibes
As an Indonesian e-commerce platform that focuses on korean lifestyle and culture, iStyle partnered with our kpop and kdrama community, KVIBES, to funnel traffic to sales on their platform. 

Brand Name : iQiyi x Kvibes
iQIYI is a streaming platform providing complete Asian drama and movie titles. Through KVIBES, iQIYI wants to raise brand awareness and engage with Korean, Chinese, and Anime community.

Brand Name : Indomilk x Kvibes
During Ramadhan season in 2021, KVIBES launched a cooking creation campaign and challenge with Indomilk Kental Manis, entitled "Resep Gak Abis Abis." Through KVIBES community, Indomilk invited kdrama enthusiasts to create their own korean-inspired desserts or meals using Indomilk Kental Manis

Indomilk x Kvibes
---
Indomilk x Kvibes
Brand Name : Fore x Kvibes
FORE is a coffee shop selling a variety of coffee and non-coffee menus popular among teenagers and adults. FORE wants to increase its sales and traffic to its new application within the Kpop community through KVIBES.

Fore x Kvibes
---
Fore x Kvibes
---
Fore x Kvibes
Brand Name : Indomilk 190ml x Kvibes
After Indomilk milk went viral because Jungkook - BTS, who drank its banana milk during a live tv show, Indomilk's next step is to deepen engagement with the kpop community. Together with KVIBES we created activations with the kpop community to show that Indomilk's product is the perfect companion to any activities when they are supporting their idols.

Brand Name : Indomie x Kvibes
Indomie is the number one instant noodle brand produced by Indofood CBP, a subsidiary of Indofood Indonesia. Together with KVIBES

Brand Name : Smartfren x Kvibes
Smartfren is a telecommunication service provider that has new product, GOKILMAX. Creating the campaign to build brand awareness in society featuring KVIBES Community by softselling way. That product has REJEKI WOW as one of the service to costumer in having big kuota to live streaming and getting many kinds of giveaway by REJEKI WOW. The campaign provides by United Entertainment with KVIBES pillar and some accounts of it. We create digital activity of this campaign by creating digital content, event, and daily conversation during 1 year.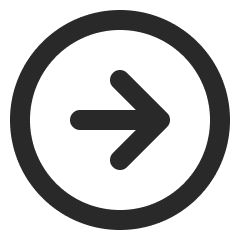 LET'S CREATE CREATIVE PROJECT